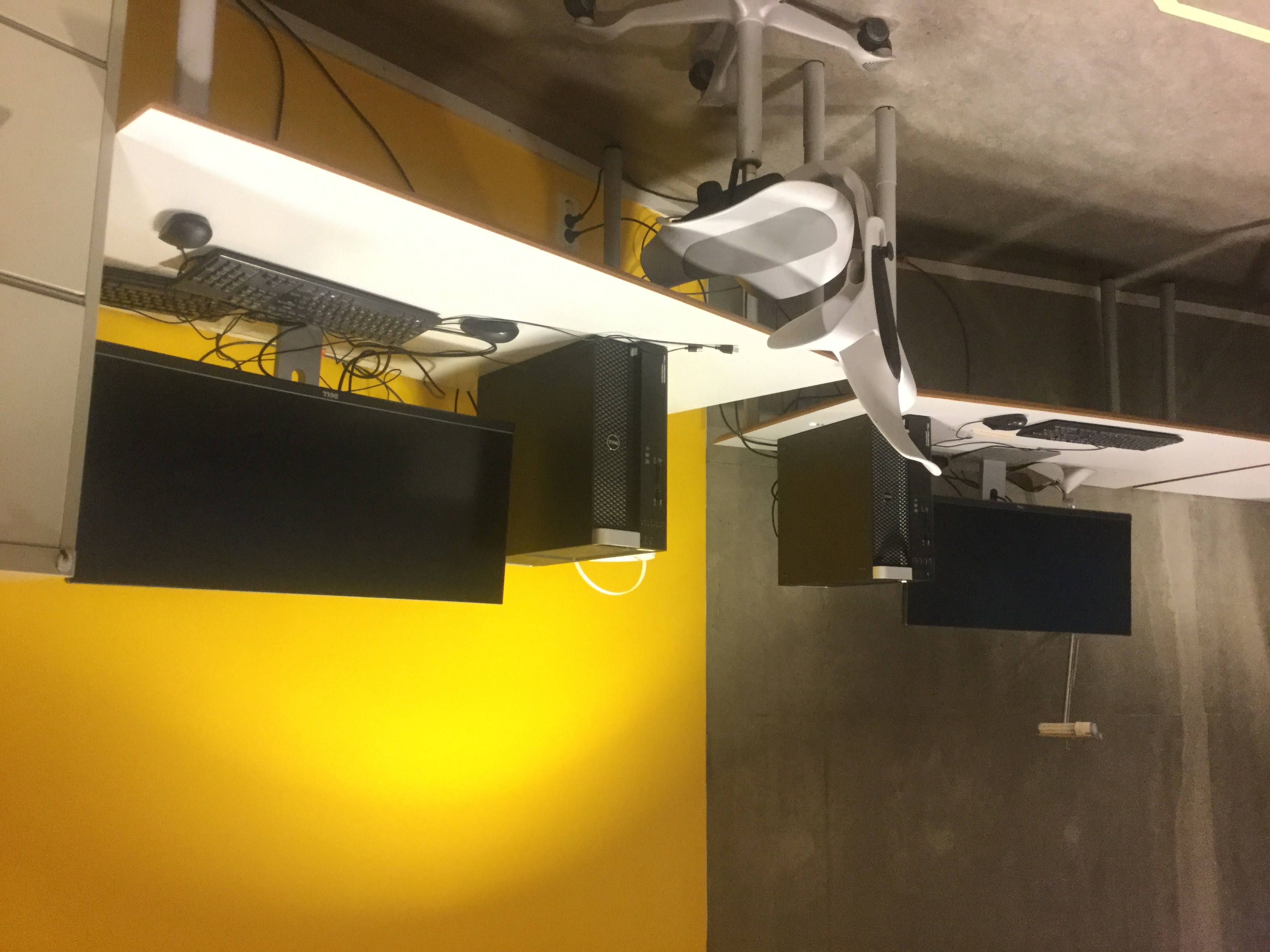 Computers (workstations)
We have two workstations with various software on them.
If you feel there are any programs missing or that they are outdated, please let us know!
Some of the programs installed on the computers:
Fusion 360 and several other Autodesk applications
The Adobe software suite
Silhouette Studio
Embrodery machine program
Cura
Visual Studio
The monitors have an HDMI connector, so it's possible to connect e.g. a Raspberry Pi to them.