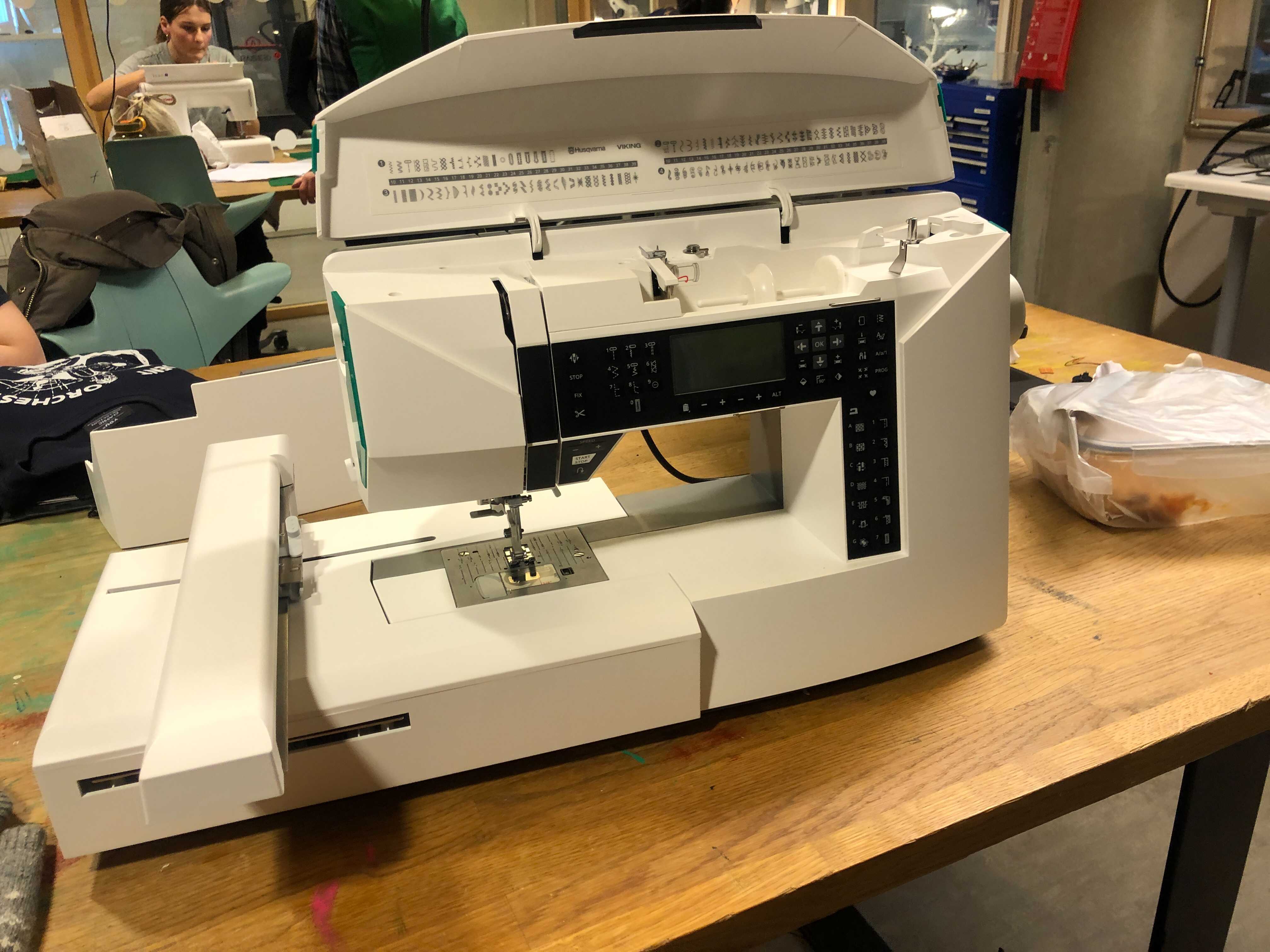 Embroidery machine
Embroidery machine Designer Jade 35 from Husqvarna Viking.
This machine can be used to embroider designs using vp3 files. The machine has a number of built-in designs loaded from before, it is also possible to write your own letters. The machine can be booked by sending an email to syteam@makentnu.no, then describe what you want to embroider, and spcesify available times. When using the machine, someone from the sewing team must be present for supervision / guidance.
You can use Inkscape together with Ink/stitch to generate the embrodery files.