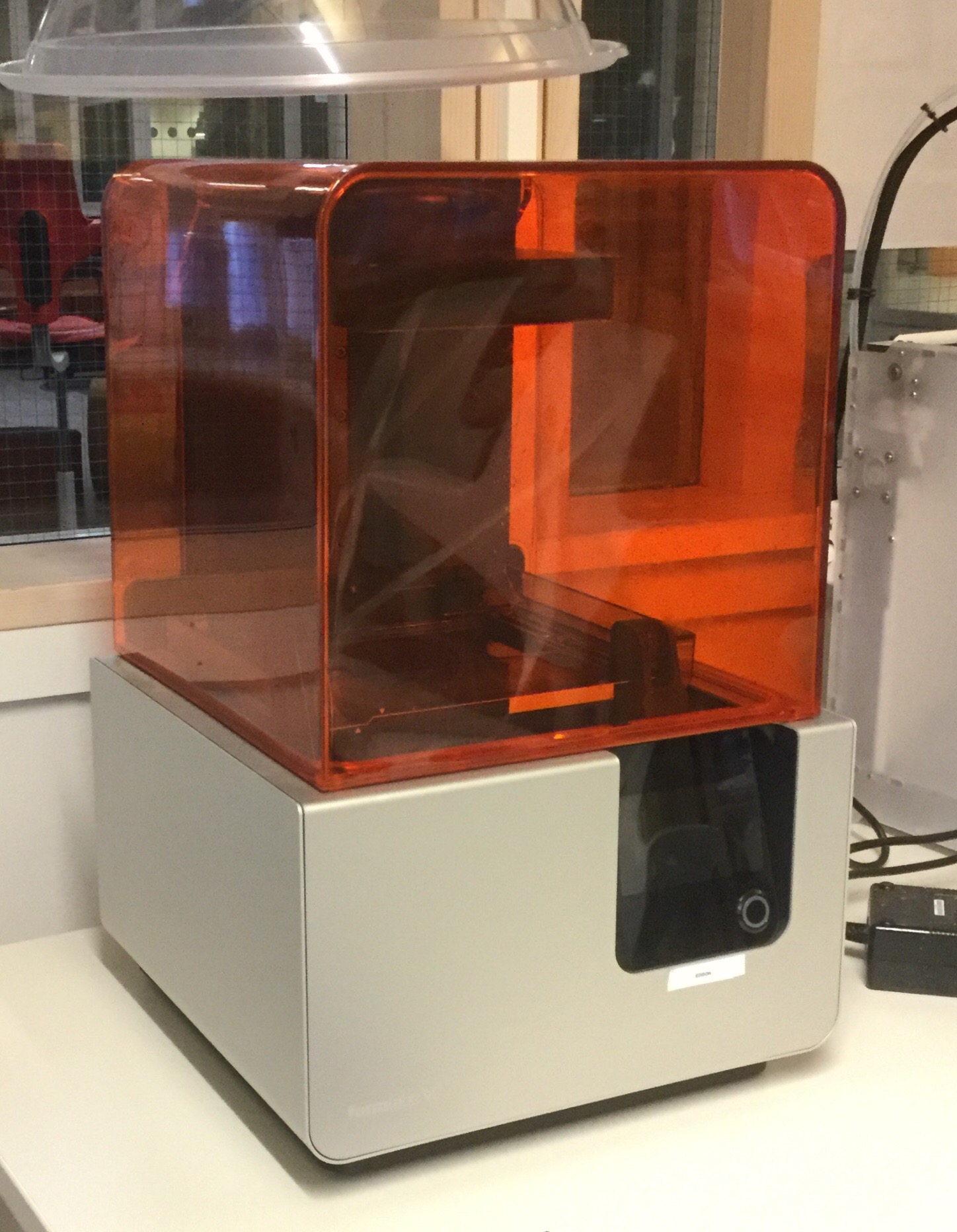 SLA printer / resin printer
We have two resin printers and a wash and curing machine.
Formlabs Form 2
Anycubic Photon Mono X
Anycubic Wash & Cure Plus
Due to safety reasons, we do not allow people to use the SLA printer themselves. You can send us the file, however, and we will print it for you.
If you want to have something printed on the SLA printer, contact us at 3Dprint@makentnu.no.
For the time being, we only allow the following kinds of models to be printed:
Models for school projects
Models that you have designed yourself

That is, not models from e.g. Thingiverse
Every now and then we have events where people can send in any file they want and get them printed on these printers. Follow us on Facebook to get notifications about the next event.
The Form 2 printer prints with "Standard clear resin", but the printer is compatible with other Formlabs resins. We do not have other resins/trays for using these materials, but if you buy the tray and resin yourself you can borrow/use our printer for school/master/phd projects with other resin types. Resin tray and resin types can be found at 3Dnet.no