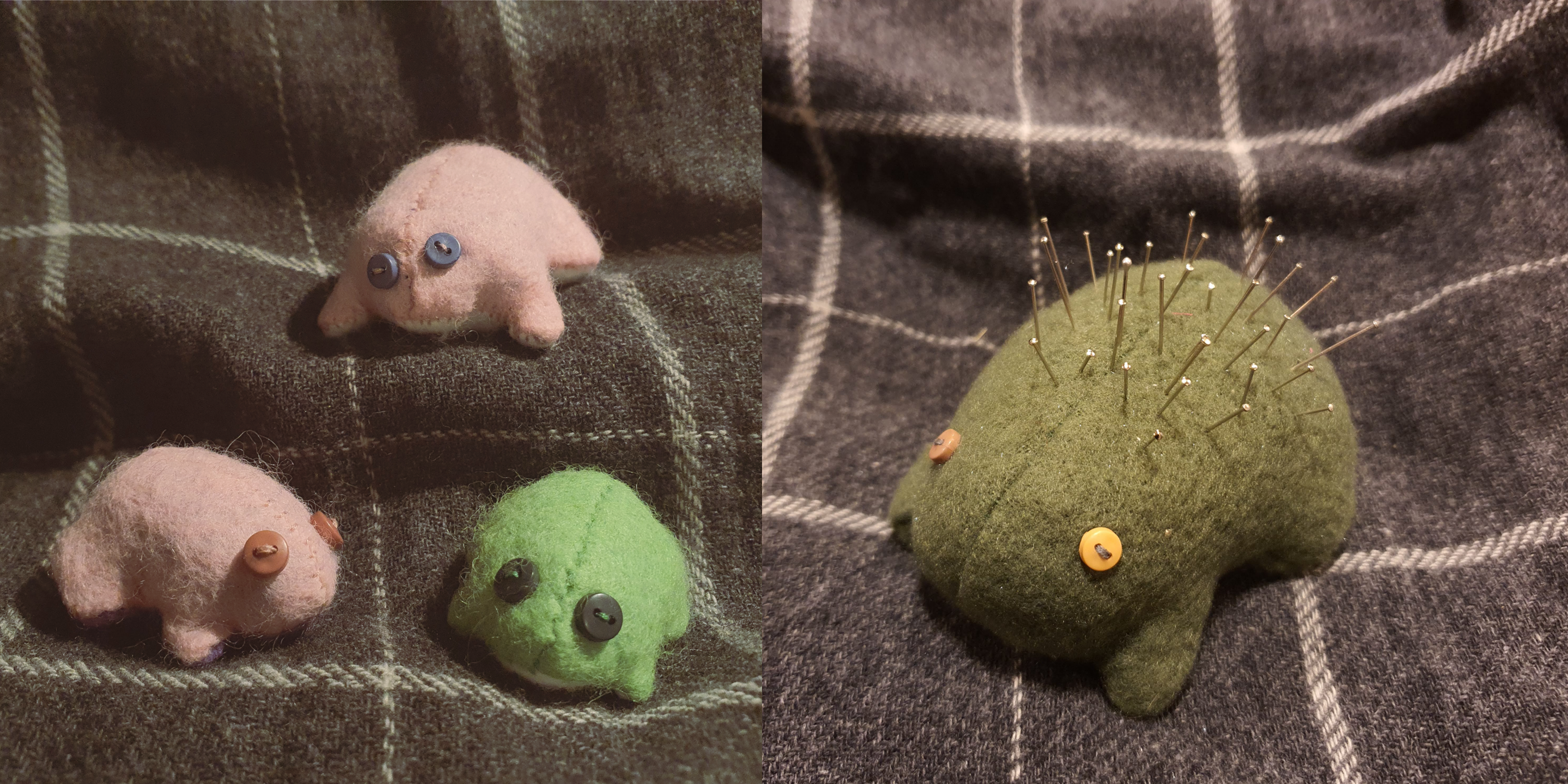 Sewing course: Frog
Do you want to relive the glory days of after school care? Do you like sewing by hand, or want to refresh your hand-sewing skills? Do you need a needle pillow or a little guy for your shelf? If the answer is yes to any of these questions, then this course is for you!
This is a beginner course open to anyone not afraid of needles. The course will go through how to sew a small frog (in different sizes!) and the challenges frog-sewing brings.
We will provide the materials and tools necessary, but if you want a frog in a specific textile or if you have some fun buttons you wish to use for eyes, then feel free to bring them.